Farewell Emerald! Pantone Colour of the Year for 2014 is Radiant Orchid. This sweet blend of pink and purple is eye-catching, feminine and joyful.
These orchid tones make quite the statement, so to introduce this colour into your home, subtly add it through the use of accessories. Pair cushions, throws or vases with neutral tones. If you're not ready commit to orchid soft furnishings, trial with fresh blooms (the only time when the short lifespan of flowers could be considered a positive).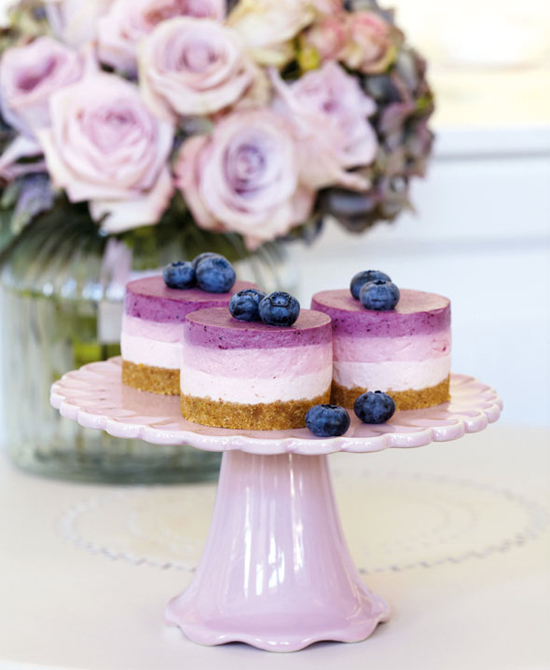 (Alternatively, you could simply make mini blueberry cheesecakes and wait until 2015)
Jx
Post also featured on
Show and Tell
.